Disclosure: Things That Fold earns commission from links on our site.

(2 / 5)
Not Worth It
Meh
Good
Highly Recommended
Life Changing
[UPDATE: Looks like this changing table might not be such a good idea]
I am really starting to have second thoughts about this changing table. It is fairly difficult to open or close the fold out panel, especially when holding a squirmy baby. I only fold it up to make room for overnight guests. It would probably have been better to just get a small changing table and keep all of the diapers and changing paraphernalia in a nearby caddy. On the bright side, it is fairly presentable for children's furniture and won't look out of place as a dresser in the future. I do like that it has drawers instead of open shelves – or as I see them, open invitations to toddlers to remove all of the contents!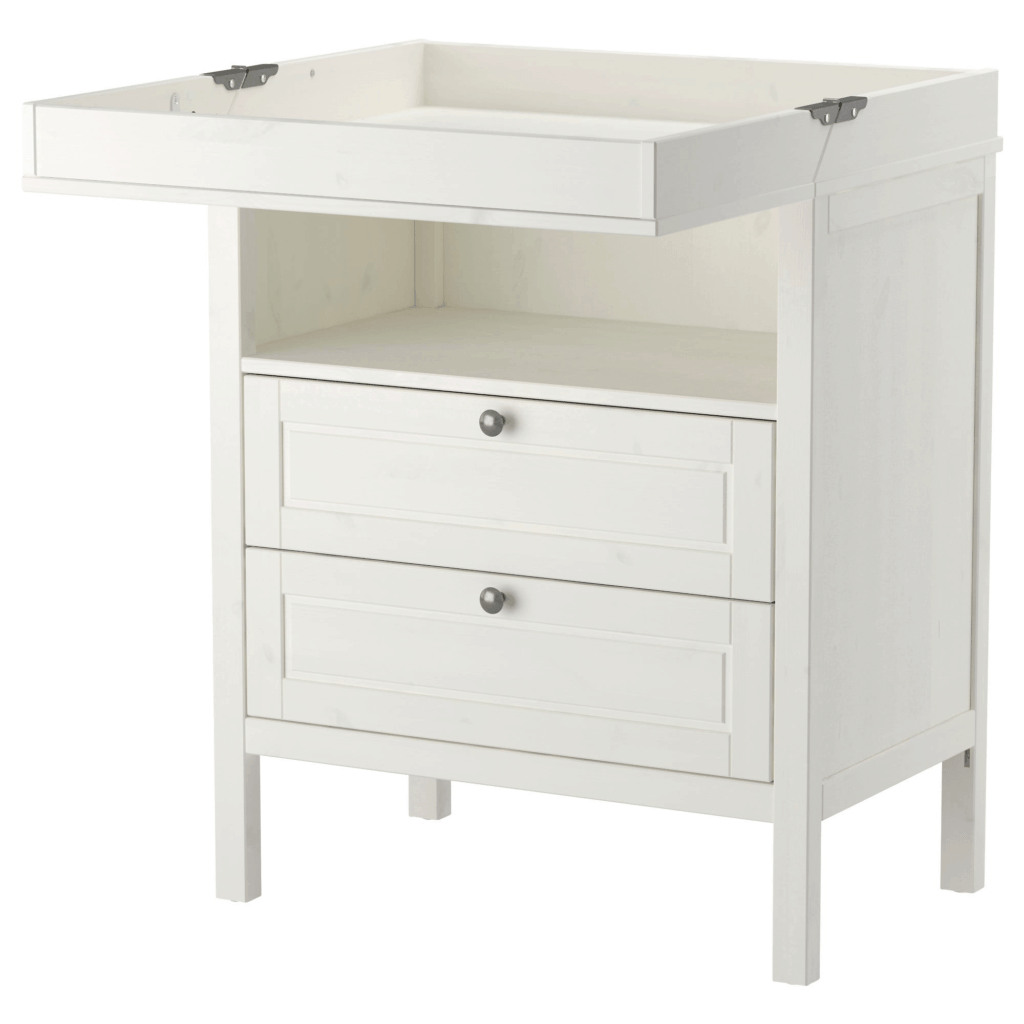 | | |
| --- | --- |
| Open | Folded |
| 34.3″ d x 31.1″ w x 39″ h | 20.1″ d x 31.1″ w x 42.5″ h |
---
This review was written by the Things That Fold editorial team. We purchased this product online and have been personally using it for at least one month prior to writing this review. Our review is based in part on our experiences, as well as additional research we did online.
Our website uses affiliate links, meaning that if you click on a hyperlink, we may receive a commission for referring you to the seller's website. As Amazon Associates, we earn from qualifying purchases. Any prices and availability shown are based on time of publication and may subsequently change.
Product images on this page are taken from the product's official website or from the product page of an official sales channel.