Disclosure: Things That Fold earns commission from links on our site.

(3.5 / 5)
Not Worth It
Meh
Good
Highly Recommended
Life Changing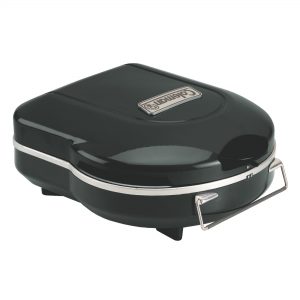 So this has been quite an interesting purchase. It's a highly compact gas grill that folds up like a briefcase. The gas tank, obviously, does not fit in to the neat little package, but when all is said and done it leaves a small footprint as it can be stored standing up. I've been pleased with the grill's performance so far – it can get quite hot.
It isn't the same as using a full sized gas grill but I still managed a respectable char on my shisito peppers and some nice grill lines on the burgers.
The Setup
I use this exclusively when visiting my parents. They have a concrete porch that I can rest the grill on, while I stand lower on the grass. It's important to realize that you need some sort of setup to get the grill to a useable height. There are no legs, it is strictly tabletop. I suppose one could sit on the ground and grill, or find a stable, fireproof table to perch it on.
An added bonus with this grill is that it has a lid. I've found that many so-called "portable" grills don't have any sort of cover, which I like to use for transport and for keeping freshly grilled food warm. It seems like a good option for the occasional camping trip or for the truly space-deprived.
Cleanability
One of the best parts of this grill is that the grate is removable and easy enough to clean. Supposedly you can even put the grate in the dishwasher, but I haven't tried it.
Value
At $65 it isn't exactly a steal but it is worth it for the truly spaced deprived or frequent camper. Granted if you want a charcoal grill there are more options out there but for those who prefer gas grills this is a good pick.
Pros
Cons
-Easy to clean
-Very portable
-Can be stored standing up
-Requires a safe surface to put it on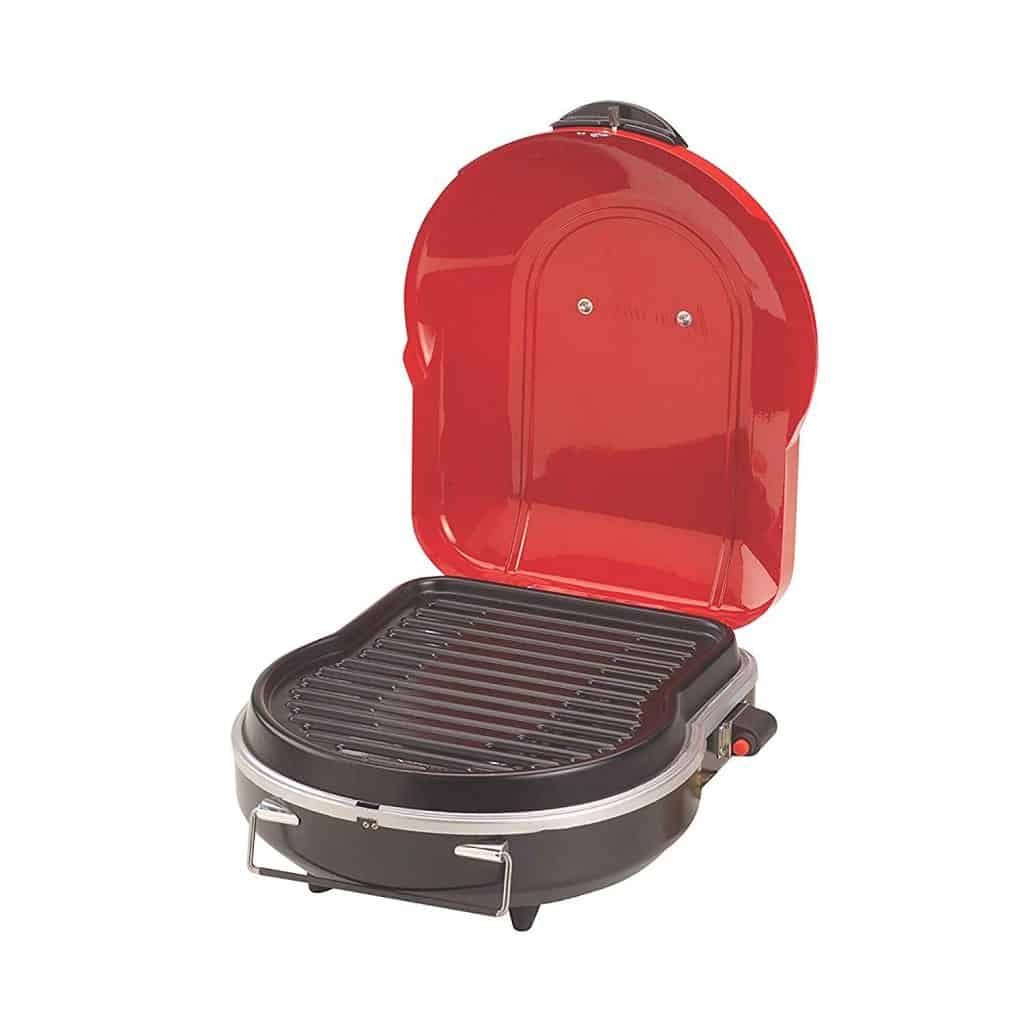 | | |
| --- | --- |
| Open, with propane attached | Folded |
| 17″ l x 20″ w x 20″ h | 15.2″ l x 13.6″ w x 6.5″ h |
Fold N Go Versus Fold N Go +
The Fold N Go+ is Instastart, meaning it has a built-in starter– that's the little red button on the right-hand side of the grill. Whereas to light the regular Fold N Go you will need a lighter or matches.
There is about a $10 price difference between the Fold N Go+ and regular Fold N Go, so the Instastart version is probably well worth the additional cost.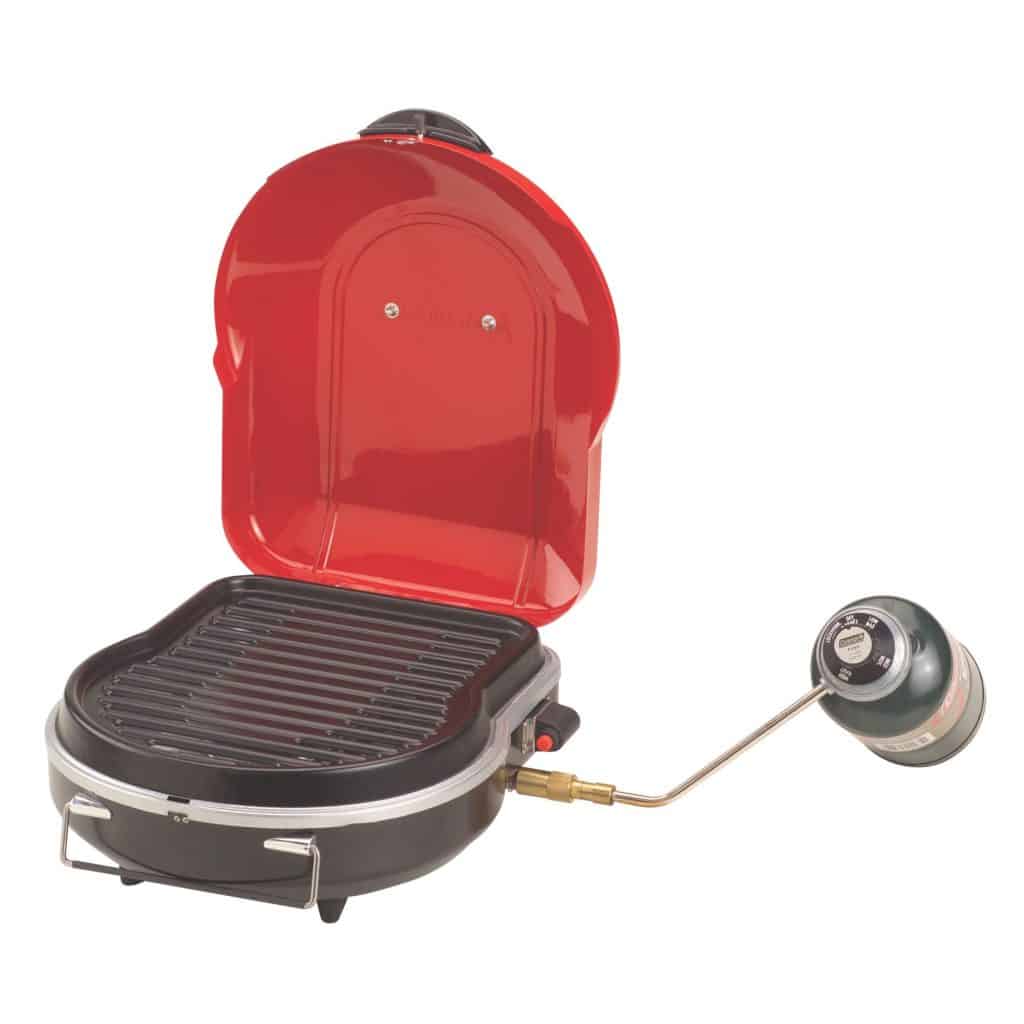 Have a Question or Comment?
Have a question about the Coleman Fold N Go Instastart Grill? Want to share your experience with us? Disagree (or agree) with anything we said? We would love to hear from you! Post your thoughts in the chat below!
---
This review was written by the Things That Fold editorial team. We purchased this product online and have been personally using it for at least one month prior to writing this review. Our review is based in part on our experiences, as well as additional research we did online.
Our website uses affiliate links, meaning that if you click on a hyperlink, we may receive a commission for referring you to the seller's website. As Amazon Associates, we earn from qualifying purchases. Any prices and availability shown are based on time of publication and may subsequently change.
Product images on this page are taken from the product's official website or from the product page of an official sales channel.