Disclosure: Things That Fold earns commission from links on our site.

(4.5 / 5)
Not Worth It
Meh
Good
Highly Recommended
Life Changing
OK, time for another phone charger. But this one is kinda unique. Not only is it a retractable cable combined with the wall plug, it is a quality product with serious attention to detail. Yes, we were sent this product free to review, but I would totally buy more of these if I need any additional chargers.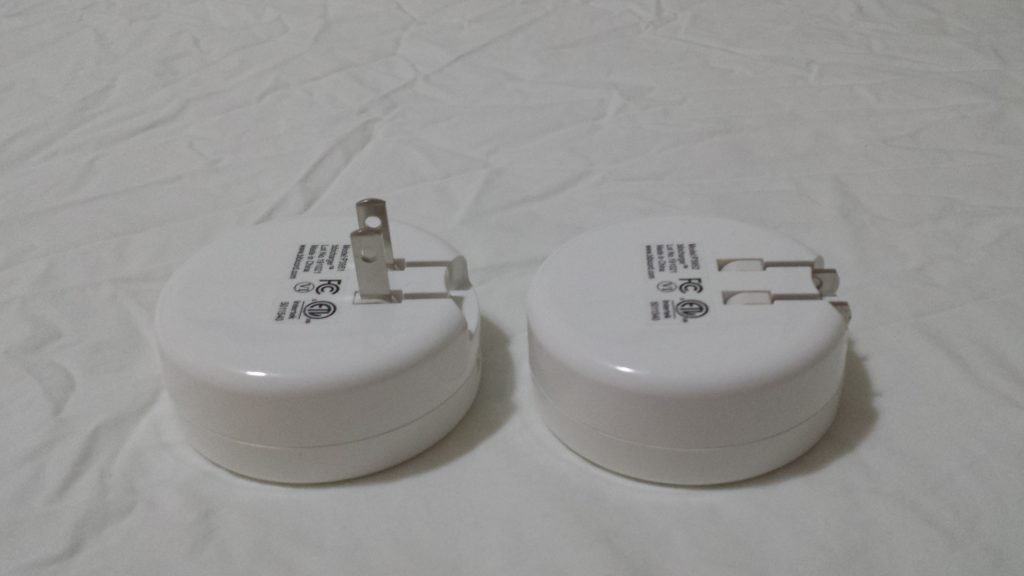 Features
It seems like no detail has been overlooked with the Bibicharger. We had an opportunity to speak with Joanne Lowen, the CEO of Bibicord (stay tuned for the exclusive interview!), and her passion for this product really translated into a well-crafted product.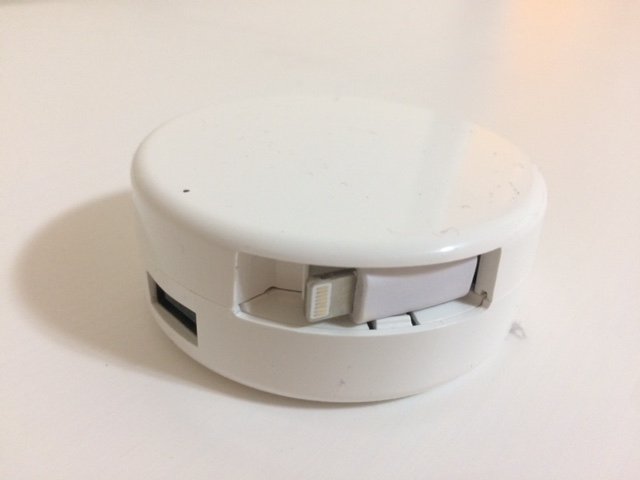 One particular detail that I loved was that there is a little notch to tuck in the end of the charger when not in use. I know that the items in my bag get some serious wear and tear, so I was delighted to see that the end wasn't just dangling loose, waiting to be broken. Not to mention that with little kids around, I love that I can keep everything hidden away for that extra layer of childproofing. I also love that I can leave this cord plugged in and not have to worry that the baby is going to start chewing on it.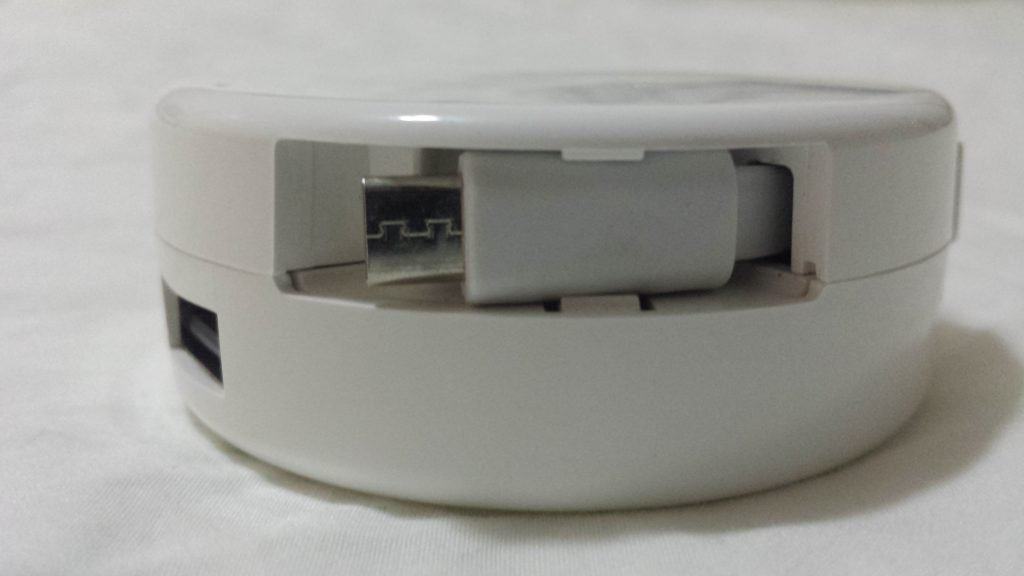 Also great for safety – the retractable cord! I always try to charge my phone nearby during my marathon hair drying sessions and now I don't have to worry about the cord getting wet. And of course the only free outlet in my tiny apartment kitchen is next to the stove, so you better believe I need a retractable cord there.
One thing to note is that the cord doesn't retract automatically, you have to press a button. Whether that is a plus or a minus is totally your preference.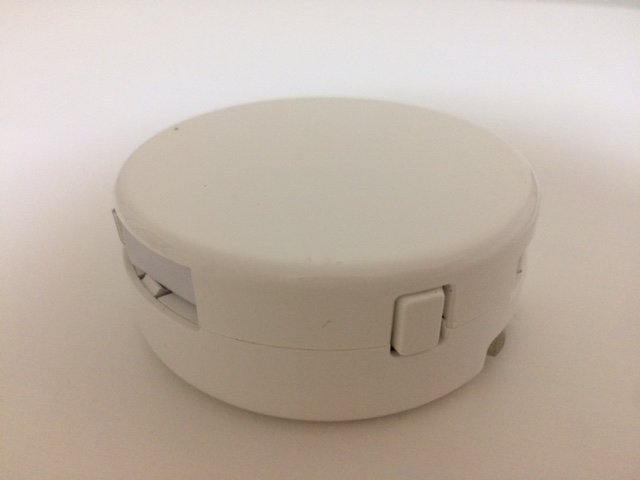 If there was one other thing I would change about the Bibicharger is the 3 foot length. I would love to see a 6 foot or even a 10 foot cable, if they could make them compact enough. Apparently I'm not the only one who feels the need to charge from across the room, Joanne said this is already on their radar!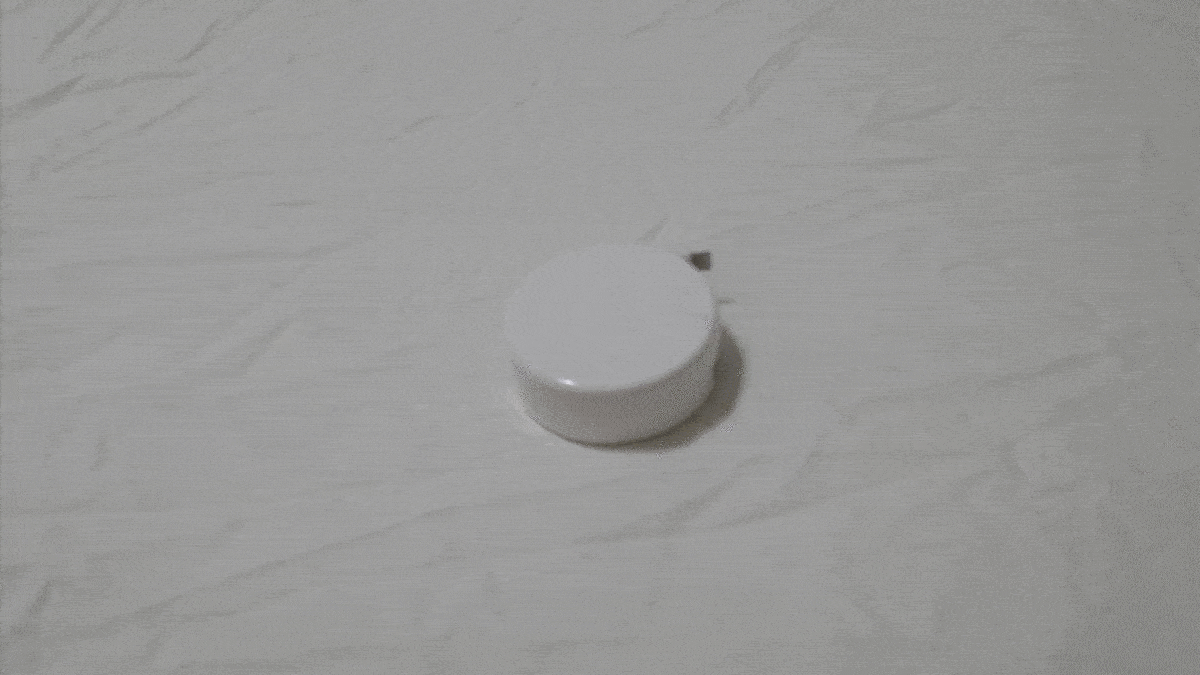 Tech Specs
The Bibicharger has a few cool tech features that are worth a mention. One is that it includes a second USB port on the side of the charger to let you charge more than one device at a time. Definitely helpful, especially when outlets are scarce!
The Bibicharger is also engineered to prevent juice jacking (having your data stolen), and has a 2.1 AMP charging speed. It also features a one year warranty, something that you can't find with a lot of those crappy chargers that are, shall we say, instant garbage. These are things I would normally take for granted but there are still cables out there without these essential features!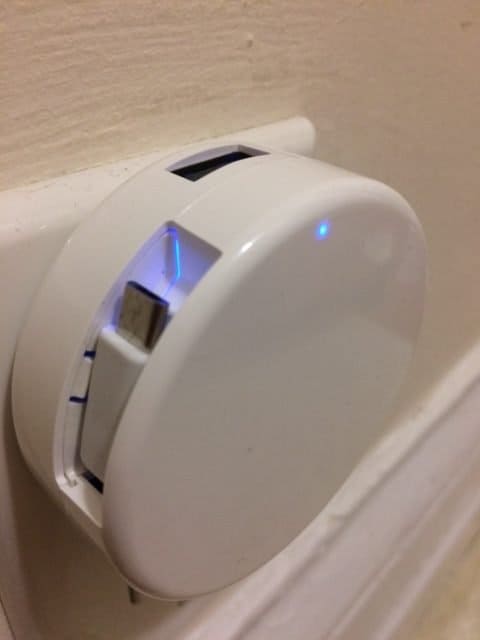 Portability
Before trying the Bibicharger I never realized how much it helps to have the plug and the cable in one compact unit. Since they are attached they take up a little less space than having each component individually. While it may seem large at first glance, the Bibicharger is actually pretty compact. It has a 2.5 inch diameter and is 1 inch thick when the prongs are folded up.
The Bibicharger does feel heavier than some other chargers out there, but I think that it speaks to the quality of the product. It feels quite high-end, not like a cheap piece of plastic that will break easily. And at 3 ounces, it still isn't terribly heavy.
In terms of travel, there is even a somewhat hidden loop where you can add a cord or a keychain to attach the charger to your bag, if you are into that sort of thing. It has a built in surge protector and 100 to 240 volts for international travel.
Also when packing it up to travel, the prongs make a nice, audible snap that makes you feel confident that they will stay in place. It's closed, and it's gonna stay that way.
Best of all, the cord itself is flat, like a ribbon. This prevents it from getting tangled in your bag – a total necessity in a purse as cluttered as mine is!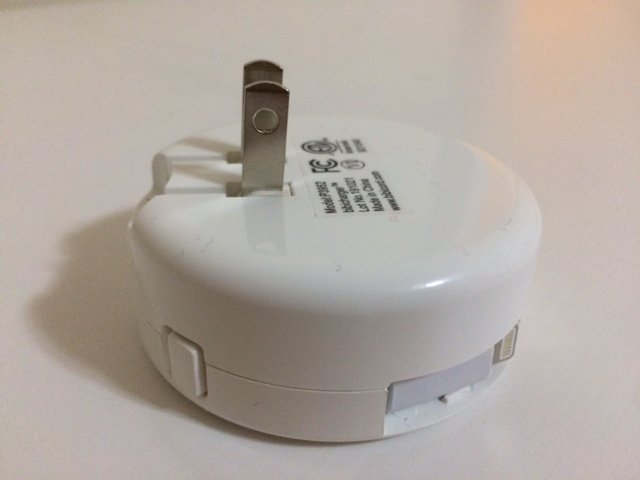 | | |
| --- | --- |
| Open | Folded |
| 2.5″ l x 2.5″ w x 1.75″ h | 2.5″ l x 2.5″ w x 1″ h |
The Verdict
So, it comes as no surprise that I'm a big fan of the Bibicharger. When they eventually come out with a longer cord, I would totally switch over all of my chargers. It's not the cheapest, but you do get some nice features for the price.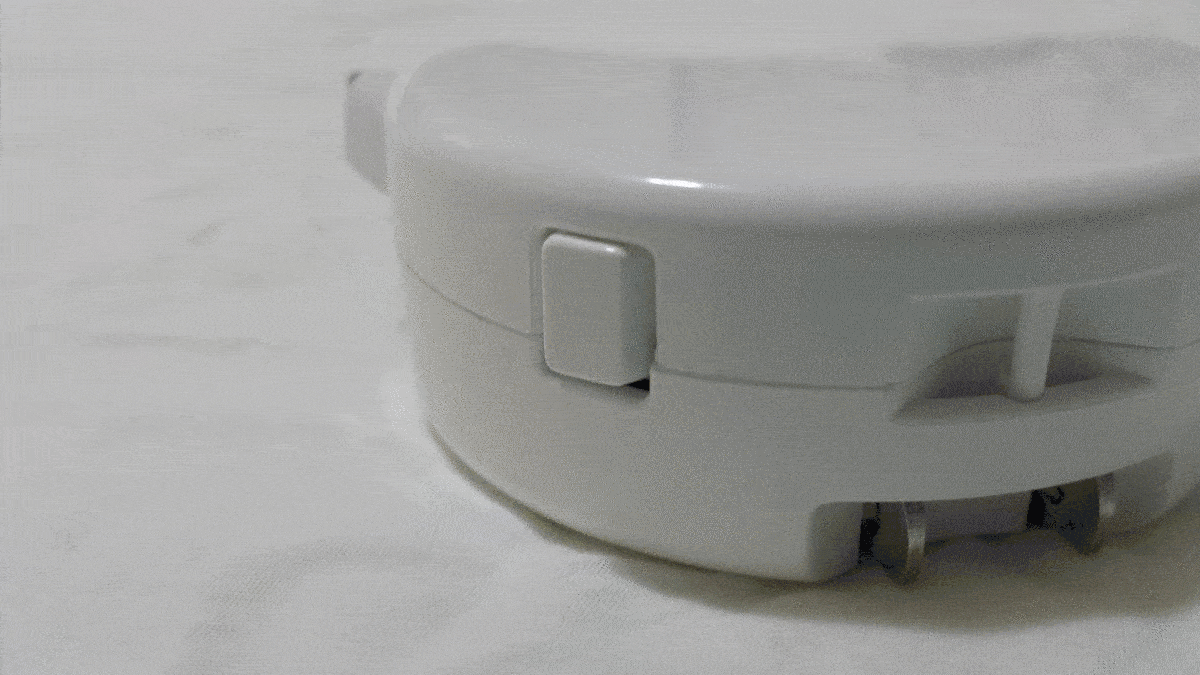 ---
This review was written by the Things That Fold editorial team. We received two chargers from Bibicord and have been personally using them for one month prior to writing this review. Our review is based on our experiences, as well as our interview with Bibicord, and research we did online.
Our website uses affiliate links, meaning that if you click on a hyperlink, we may receive a commission for referring you to the seller's website. As Amazon Associates, we earn from qualifying purchases. Any prices and availability shown are based on time of publication and may subsequently change.