Disclosure: Things That Fold earns commission from links on our site.

(5 / 5)
Not Worth It
Meh
Good
Highly Recommended
Life Changing
Well I never thought I would care so much about a phone charger. It's one of those things that is just kind of there, you know, like a doorknob or a fork. It gets the job done. But if you think about how dependent we are on these little devices, how often we use them, it makes you start to think. In case you couldn't tell, I left mine at home last week on a trip to my kid's pediatrician.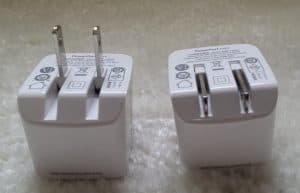 So why do I love the Anker Powerport Mini? Well, aside from that sweet, sweet phone juice, it solves quite a few of the issues I've had with my previous chargers. All ten billion of my previous chargers (or so it seems). So let's take a look at what went well.
First off, the plug actually stays plugged in to the socket. Revolutionary, I know. But so many of my previous charging plugs would fall out at the slightest movement.
Another benefit that I wish I could take for granted is the longevity. So far I've had this plug for five months and it is still going strong. A lot of the sketchy unbranded ones I've bought at Amazon have died disappointingly quickly (surprise, surprise, I know). While it isn't super cheap, you seem to get what you pay for here. Anker is a trusted name and it even offers an 18 month warranty. And based on the reviews at Amazon it seems that I'm not the only happy customer.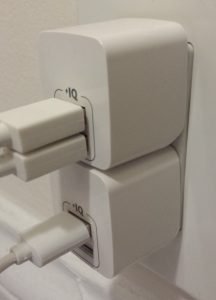 Size
Other things that reviewers have loved is the size. It isn't the smallest USB plug on the market but it does have two slots to plug in, which is basically a necessity these days given the amount of devices people have. It measures 30×33×38 mm. And although it isn't super small, it doesn't block the adjacent outlet. It is lightweight (only 1.28 ounces) and clearly Anker has given the engineering of this plug serious consideration. On the Anker website it even mentions that the reason that the Powerport Mini doesn't have an LED indicator light is to save space.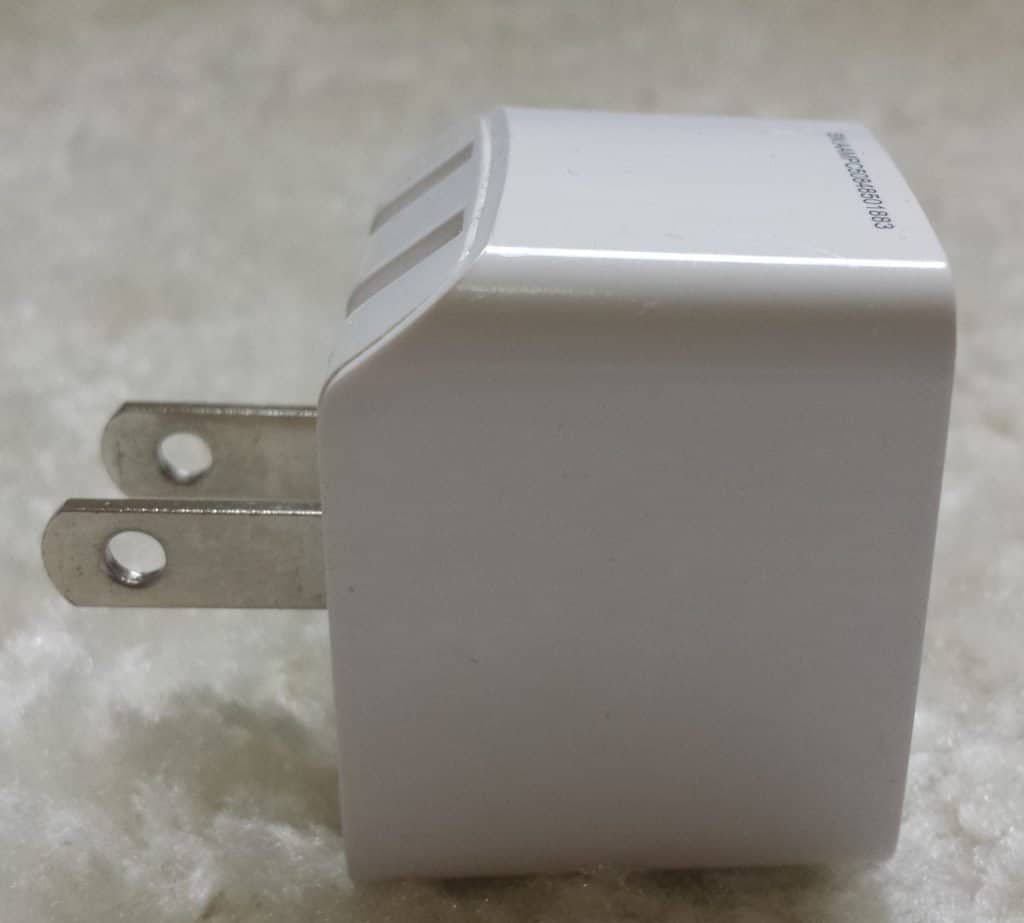 | | |
| --- | --- |
| Open | Folded |
| 1.8″ l x 1.3″ w x 1.4″ h | 1.1″ l x 1.3″ w x 1.4″ h |
Features and Foldability
Two other nice features that Anker included are the overvoltage protection and temperature control. Also, in terms of foldability, the prongs actually stay folded up and open and close with a satisfying snap. Because they stay folded it protects the prongs from getting bent if you, like I do, toss the plug in to your purse without much thought. Yea, I've bent a few plugs.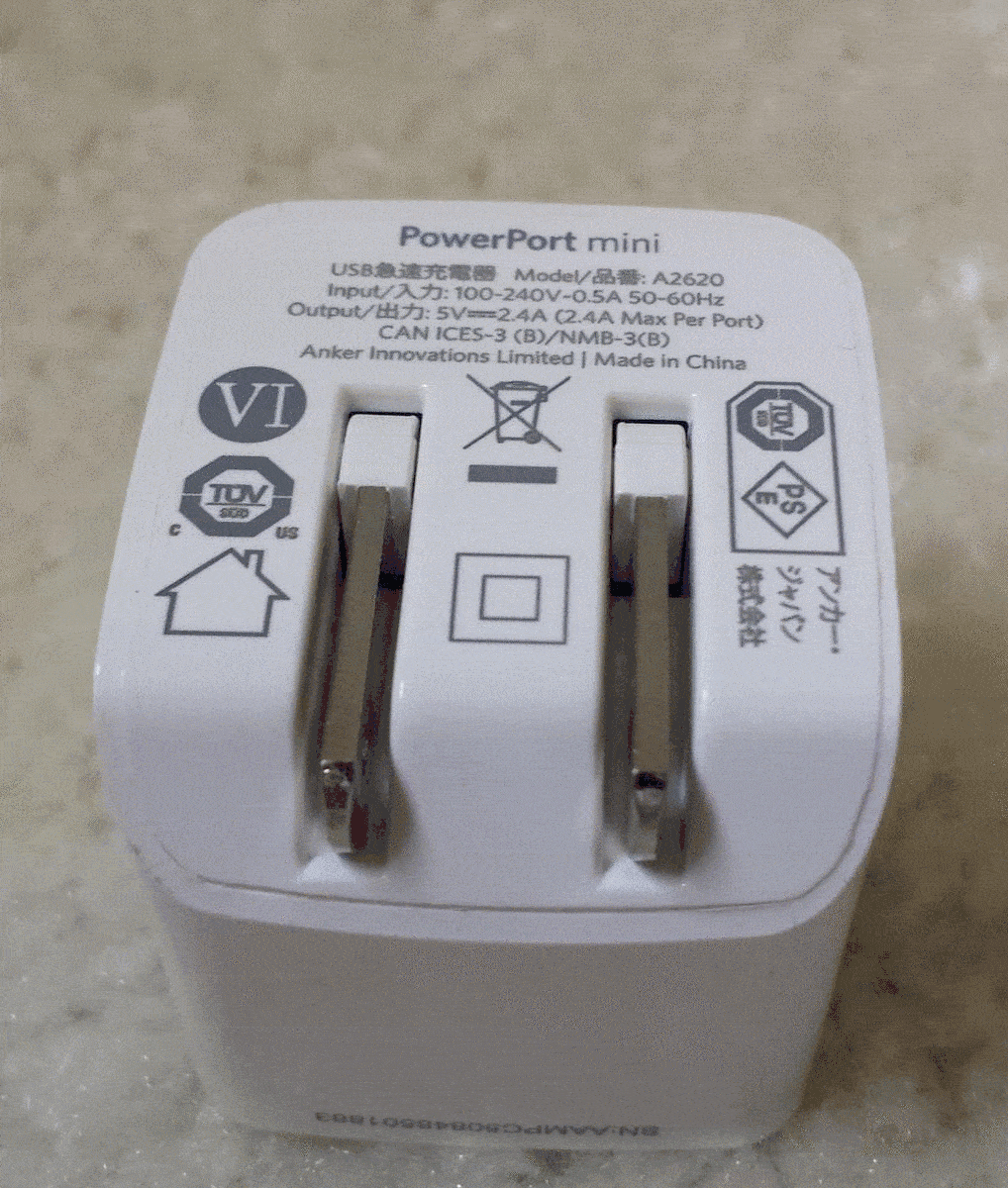 Value
Overall, this plug is a refreshing upgrade from many of the other options on the market. Even if it isn't the cheapest it is for sure worth the investment as it will outlast many other plugs.
Where to Buy
The charger can be purchased at Amazon or through Anker's website.
Have a Question or Comment?
Did you see anything here that you disagree with, or would like to add to? Still have a question about the Powerport Mini charger? Want to share your experience with us? We would love to hear from you! Post your comments in the chat box below.
---
This review was written by the Things That Fold editorial team. We purchased this product online and have been personally using it for at least one month prior to writing this review. Our review is based in part on our experiences, as well as additional research we did online.
Our website uses affiliate links, meaning that if you click on a hyperlink, we may receive a commission for referring you to the seller's website. As Amazon Associates, we earn from qualifying purchases. Any prices and availability shown are based on time of publication and may subsequently change.
Product images on this page are taken from the product's official website or from the product page of an official sales channel.